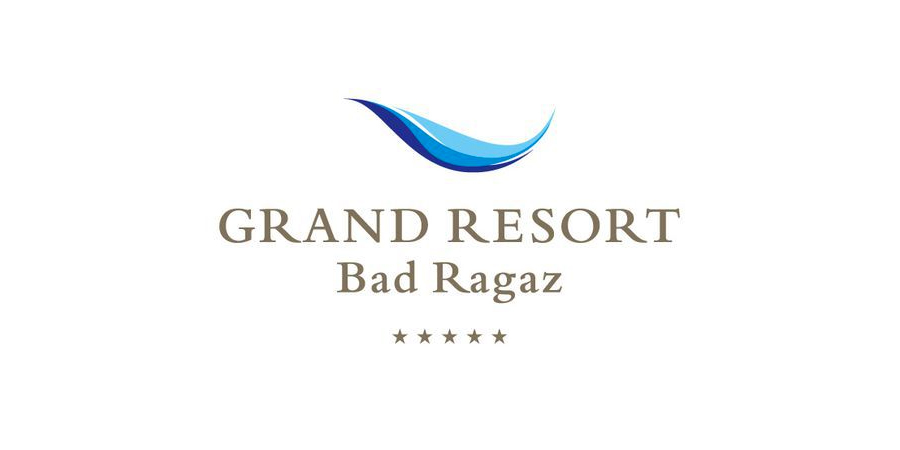 Grand Resort Bad Ragaz
Grand Resort Bad Ragaz
Medical Health Center
Grand Resort Bad Ragaz – the Leading Medical Health, Spa and Golf Resort in Europe.
The Resort offers a unique combination of luxury hotel facilities, fine food, wellbeing with its own thermal spa water, health, business and golf which makes the resort unmistakable and incomparable.
Medical Health Center
Medical expertise of the highest order in a 5*-atmosphere You will find everything from prevention throughout to aftercare. Good health is our most precious asset. Therefore we look after and care for you. Accordingly, we take your individual needs into consideration when customising your health programme. Our team of doctors and therapists has been assembled here in centres of excellence to offer complete services in the following disciplines and competence.
Movement & sport
Rheumatology
Weight reduction & diet
Mental health
Beauty
Vessels
Medical Laboratory and Radiological Institute
The interdisciplinary composition of our team of physicians and therapists allows us to take a holistic view of the individual. Here, great importance is attached to prevention, the timely avoidance of potential health disorders.
A careful analysis of the general health condition is carried out, weak points and risk factors identified and used as a basis to develop personal treatment programmes.
Prevention is better than cure
Day-to-day stress and increasing pressure to perform as well as excess weight have become common in our modern society. We attach great importance to your health and wellbeing. For this reason, we support you with prevention care modules.
Our preventive care programmes focus on: attaining a healthy, sustainable body weight – Module Weight Loss Comprehensive body check-ups – Modules Health, Lady Check-up & Golf Check-up achieving the optimum performance capability and personal work/life balance – Module Performance Plus taking action to maintain physical capacity and zest for life – Module Burnout Prevention
Revitalisation to restore optimum quality of life
At the Grand Resort Bad Ragaz, you will find a perfect setting in which to regain, retain and improve your physical capacity and mental balance after an accident, surgical intervention or illness.
A revitalisation programme in the Medical Health Center focuses on: rehabilitation of the musculoskeletal system sustainable weight reduction regaining or maintaining the figure and skin tone Our treatments and therapies are based on the latest scientific findings, the extensive experience of our interdisciplinary team and the transfer of sports medicine know-how in the Swiss Olympic Medical Center. Specially tailored programmes to suit your individual needs, the reassurance of the 24-hour service and the varied atmosphere of our resort make a further contribution to your rapid revitalisation.
Wellbeing & Spa
Close your eyes, listen to your inner self and let go. 
 Let yourself fall, and just be – at the "To B. Wellbeing & Spa" at Grand Resort Bad Ragaz. Recharge your batteries with our comprehensive wellbeing facilities. Be in the here and now. Give yourself up to the pursuit of health, vitality and relaxation in our unique world of healthy wellbeing. More than 12'300 sqm wellness area, including thermal bathes, different sauna and steam bathes, beauty treatment area, make-up and hair stylist as well as luxury massages.
Golf & Sport
Enjoy a relaxed round of golf against a spellbinding backdrop of mountains and nature. The Grand Resort Bad Ragaz is the only resort in Switzerland to have two golf courses of its own. The long-established 18-hole PGA Championship Course has been a venue on the annual European Seniors Tour for more than ten years. After a relaxing round of golf, there's nothing to beat a culinary tête-à-tête on the Golf Restaurant terrace. The Golf Club Bad Ragaz is a member of "Leading Golf Courses", the association for golfing quality and value. This is an achievement that fills us with pride and underscores the leading position of our 18-hole PGA Championship Course. This was also endorsed by the German Golf Course Association: the Golf Club Bad Ragaz featured the only golf course in Switzerland to be awarded 5 stars. The 9-hole Executive Course with Golf Academy is perfect for beginners and offers ideal practice facilities. Experts will find that the course offers a particular challenge for their short game skills. You can enjoy hot and cold meals in the Golf Bistro. Each golf course has its own golf shop.
Grand Hotels
Deep in the ruggedly picturesque Tamina Gorge beats the heart of the Grand Resort Bad Ragaz: the legendary spring that has provided us with body-temperature thermal spa water for centuries. It forms the basis for a unique synthesis of wellbeing and health. The unique combination of luxury hotel facilities, fine food, wellbeing with its own thermal spa water, health, business and golf makes the Grand Resort unmistakable and incomparable. Experience timeless elegance and consummate hospitality. Get away from it all
and discover the perfection of tranquillity, space and time – in the Grand Resort Bad Ragaz, the true source of being.
The Grand Hotel Quellenhof & Spa Suites and the Grand Hotel Hof Ragaz nestle in a spacious park covering an area of some 500,000 square metres. Here, the legendary Swiss Grand Hotel culture, elegance and hospitality come together to create a veritable Leading Hotel of the World.
Grand Resort Bad Ragaz AG
Bernhard Simon Strasse 1
7310 Bad Ragaz
T: +41 81 3032704
F: +41 81 3032718
E: reservation@resortragaz.ch
I: www.resortragaz.ch
[spyrowebz_gmap address="Bernhard Simon Strasse 1, 7310 Bad Ragaz, Switzerland"]